Restylane®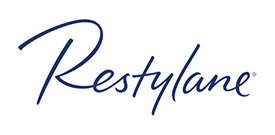 The Restylane injectable product lines are composed of hyaluronic acid, a natural substance that already exists in the body. Designed to act like the body's own naturally produced hyaluronic acid, the Restylane line of products visibly reduces facial wrinkles and folds and adds smooth, silky definition to lips.
Using the Restylane line of products, Dr. Kim can customize the ideal treatment plan to enhance your natural look.
Restylane Lyft
Restylane Lyft will add volume and definition for your cheeks. Restylane Lyft is FDA approved for cheek augmentation and the correction of age-related mid-face contour deficiencies while Restylane can be used to correct moderate to severe facial folds and wrinkles, such as nasolabial fold.
Restylane Silk
Restylane Silk smoothest those living lines around your mouth and delivers fuller lips with natural-looking results. It's uniquely formulated for precision, so your specialist can create the subtle enhancement you're looking for.
Contact Dr. Kim
We are here for you. Ask us any questions and we will get back to you promtly.
Office Location

201 E. Ogden, Suite 114, Hinsdale, IL 60521

Office Hours

Monday: 9am - 5pm
Tuesday: 9am - 5pm
Wednesday: 8am - 5pm (office is closed for surgeries)
Thursday: 9am - 5pm
Friday: 8am - 5pm
Saturday: 8am - 5pm (office is closed for surgeries)